Seeking professional financial guidance can be an emotionally stimulating event.  For many, fears, frustrations, and fantasy of ideas can be distracting and you know what, it doesn't have to be that way.  
It may not need to be a long term relationship, but often the products and tools you select may require a long term commitment to see results you hope for or the product itself may restrict access to your funds for a time.
In this digital age, there is a movement from the traditional relationship driven advisor roles. "My advisor may not be the best in all areas, but I know and trust them, so I am fearful to entertain other influencers" is changing to "I want to be sure my Solution Strategy fits my needs that I am aware of AND the needs that I wouldn't even know to ask about."  As you go through these seven questions, you can determine if you are talking to the right person.
We've been using this list of questions for a long time, and we've gotten some fantastic feedback from it, even from advisors that get asked these questions that are great advisors. They will often say something like, man, that's a great question. Where'd you get those insights?
Find Out If You Have a Good Financial Advisor by Asking All These Questions
Fiduciary – Give me a few examples of why being fiduciary matters, and how that fits with your practice.
Specific Expertise – If you had to summarize your area of expertise in the vast world of financial advisors, how would you describe what you are best at in the field?
Unique – What is your method for discovering and understanding how my situation is similar to unique from others you serve?
Investment Philosophy – All professionals have tendencies to use specific investment strategies.  In general, what do you find has worked well over the years?  And Why?
Passion – What about the financial services business caused you to enter as a profession?  How does it fit your personality?
Education – What training and education qualify you to be an authority?
Fees – I know there are obvious and not so apparent fees with any investment available.  Can you give me a few examples of those with a few of the strategies you have implemented?
As you hopefully can see, asking these questions doesn't require significant financial knowledge.  However, his / her verbal and nonverbal response will tell you a lot about who you are dealing with and if you should proceed to a financial interview.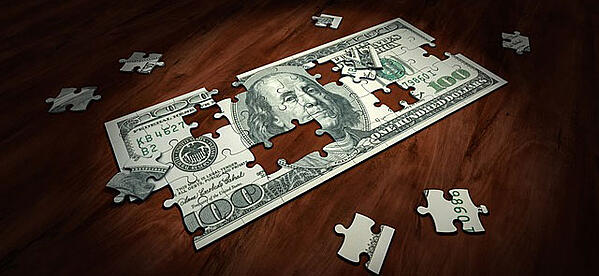 Before You Commit to an Advisor, Make Sure You Know
What's in it for you?
What's in it for them? 
How can the Solution Strategy be adapted as needed?
When seeking a professional financial advisor, one of the most important questions you can ask, what's in it for you? What's in it for the advisor that is serving you and offering financial advice. It is essential to know if the advisor has your best interest in mind or they are just trying to get paid off of selling products to you. What's in it for them If they have the privilege of serving you financially? Most importantly, as things adapt and adjust as they do over time, you have changes in your life, changes in your situation, changes in your family, changes in your finances, how are you able to adapt and adjust your solution strategy to fit those needs over time?
What would be the next question that you would ask after that? As an example, when you come into the office or if we talk online, often I will say things like, what is your biggest concern planning and preparing for retirement or biggest concern going forward in retirement. Frequently people will respond with the same reply as many others. When I ask the question "what else," or "tell me more about that" or just sit there listening, It tends to bring out what's behind that.

How To Use the 7 Questions With a Financial Advisor
If you're coming to, to chat with us, you can ask us those questions. It's good to start asking questions and view the responses. Generally, there are two aspects to the response. One is what people say when you ask them these questions. The other and probably more important is the nonverbal communication, how they're responding to you and how they're acting when they're asking these questions.
Why Does Retire Happily Offer These Complementary Insights?
I'm doing these videos because I'm passionate about it and I'm excited about people having a good experience with what they've spent a lifetime working hard to earn and to save so that they're able to get what they expect going forward in retirement. I can go on about my passion as there's a little more to the story that I'd be happy to share with you. Nevertheless, here I am again, George Wells chatting with you a bit about some questions that you should ask as you're searching and seeking the right guidance that's a good fit from a financial professional to be sure that you are on track. So that you're able to avoid looking back and thinking, I wish I would've known that before. So you're able to be on the path where your solution strategy is maximizing the likelihood of success and minimizing the likelihood of regret. My name is George Wells until we chat again.
How Do Retirees Avoid Regret in Their Retirement Plan?
It starts with education ammunition.
'The 5-Minute Retirement Makeover'
In just three short videos I'll help show you how to avoid regret in retirement.