The truth is some people will never need a financial advisor in their lifetime. Many different factors can play a role in this big decision.
Including:
Your Understanding of the components of retirement planning
Percentage of Discretionary assets you have
Ability to stay 'on the ball' with changes that affect you.
Retirement Planning: Knowledge is Power
One of the critical components in knowing if you need a financial advisor is confidence. You want to be able to manage your assets in a way that allows you to live the same lifestyle in retirement that you lived while working.  You want a retirement plan that enables you to have financial freedom for the rest of your life. Knowledge is a powerful tool.  You may know all the ins and outs of all the types of money and allocation options. You may have knowledge of income planning, income tax management, and have the tools available to assist you with planning.  With this knowledge and if you are willing to tolerate fluctuations, there is a good possibility you could be a do-it-yourselfer.
That being said, even the most confident do-it-yourselfers often wonder if they are missing something. Let's face it; everything is getting more and more complex. It can be a bit frustrating if you don't have a good plan to evaluate a prospective professional. One good thing about your first meeting with a financial advisor, it is usually free. This gives you an opportunity to size this person up. Not all financial advisors are experts in every area. They may focus on their specialty.  It's important to ask good questions to get an idea of who you are talking to when you meet with an advisor.
Who is a Financial Advisor and How Are They Different
Many people think that any financial professional that serves you is a financial advisor. Would you consider your estate planning attorney a financial advisor because they assist in securing your financial future? The answer is yes and no. The reason being sometimes the term "financial advisor" is blanketed with all the other financial advisor specialists you could have working on your retirement plan.
How a Financial Advisor Makes Things Easier
The generalization of the term financial advisor reminds me of the building process. I hired a contractor to build my first home.  When I met the builder I didn't know the process he uses to accomplish the project.  Does he and his crew build the entire house? Or does he, like many builders, subcontract a specialist for specific projects? The contractor I worked with was more of the "quarterback" to the project. He was not involved in the construction process at all. He never touched one single tool. His goal was to organize the project so everything ran smoothly.
Now, I could have saved money in the short term if I had organized the contracting myself.  However, I was not qualified or educated enough to bring this project to life as our builder did. In that situation, the contractor and financial advisor are similar in the sense that they get the job done but might not do the actual work themselves. Both the advisor and the contractor's main job is to help the clients they serve to find a much smoother path to accomplishing their client's goal. They bring experience in organizing a plan that would be overwhelming to most.
Do You Need a Financial Specialist?
Not all financial advisors just like not all contractors work this way. While some financial advisors take the "quarterback" approach, there are some that are more hands-on in aspects of building your plan. It is very likely there will be some other specialists working on your plan. For example, if you don't already have an estate planning attorney, it may be recommended.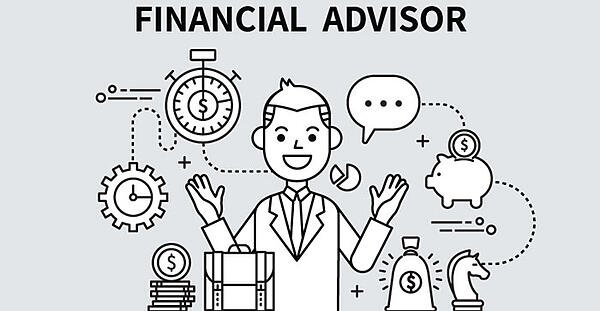 What if You Are Not Sure You Need an Advisor?
If you are wondering about choosing a financial advisor, it would most likely be a good idea to talk to a professional.  You can get feedback on your retirement plan. You may not be sure you have enough saved to meet with an advisor.  In most cases, you can get a complimentary meeting with a financial professional to see what you qualify for based on your assets.
In many cases, even if you don't work with a financial advisor; some will offer a first meeting for free to review the strength of your plan. The first meeting is usually not to give you advice.   At this point, it is to advise you if there is any way they can assist you in your planning needs. Believe it or not, most advisors offer quality service and want to do their best so they can be there for their clients. Nevertheless, if an advisor starts attacking your plan or your current advisor, consider it a red flag. If they give the impression that others are unqualified or inadequate, take note. We believe everyone is trying to do their best.  If a proper interview is conducted, all will make logical sense.
For a qualified advisor, if they are able to provide assistance based on your assets, they will often do so. You may think you do not have enough saved to meet with an advisor, but you are not sure. In most cases, you can have a complimentary meeting with a financial professional to see what you qualify for based on your assets.
The Take-Away: Be Informed About Your Financial Future.
To summarize:  The role of a financial advisor can vary from person to person just like a builder. You might be able to handle some of the work yourself, or you might need someone to take the reins. It all depends on your specific needs, what percentage of your assets are discretionary, and the size of your assets requiring management.
What you can take away from this… ask the right questions. The only way to find out if an advisor's skill set matches up to what you need is to do research and ask questions. You might find you don't need a professional at all and you can do most of this yourself. You might discover, like the builder, you can do most of the planning but choose to bring in a specialist for areas you might be unfamiliar handling.
There are many options when determining how to plan for your retirement. The number one tool is knowledge. Being informed about even basic terms and situations can go a long way in helping you make the right decision.
Avoid Regret in Your Retirement Plan
Talk to a financial advisor.